Governance
Avenue House School Ltd is privately owned and was founded at its current site in 1995.
Proprietor
David Immanuel
13 Lyndhurst Terrace,
London
NW3 5QA
Tel: 020 7794 8111
The Proprietor also has 2 Advisors who meet at the school regularly:
Rebecca Rubio
Lynn Duncan (Former Headteacher of Belmont School, Mill Hill)
Contact
The Advisors can be contacted via the School Office or by email on Governors@avenuehouse.org .
Accounting matters are dealt with offsite by Mrs Jo Langrish who can be contacted on 01329 823047 or via email on accounts@avenuehouse.org
Registered Office
Avenue House School Ltd
70 The Avenue
Ealing
W13 8LS
Registered in England No. 2978149
Search
Latest Tweets
@avenue_house 13/07/17 What a lovely end to the busy summer term #prizegiving
@avenue_house 07/07/17 It's Sports Day !!!
@avenue_house 05/07/17 'Meet Your September Teacher and Form Room' went well today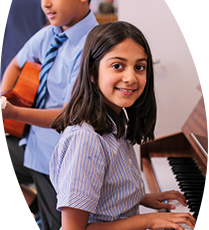 "The culmination of her time at your excellent school has seen her offered places at every one of the schools she applied for. This is a tremendous result."
Parent