Extra-Curricular
Our timetable is crammed with exciting extra-curricular activities that support and enrich the children's learning.
Lunchtime Activities
Children have the opportunity to participate in various lunchtime activities including Mathematics Challenge (Years 5 & 6), School Magazine (Years 5 & 6), Recorder, Debating (Years 5 & 6), Eco Committee and the School Council.
After School Activities
Our afterschool activities include Karate, Art, ICT, Gardening, Tennis, Football, Drama and Choir. See our Clubs and Activities page to find out more.
Trips
All children may go on a range of educational day visits and older children are given the opportunity to go on longer residential trips. For more details see our School Visits page.
Special Events
We also hold special events such as charity days, World War II day and Cultural day during which we vary the school routine and look in depth at a particular focus as a whole school. These often involve dressing up, cooking special foods to share and drama activities.
Search
Latest Tweets
@avenue_house 08/12/17 RT @2ndPhaseWomen: @drsuebk @avenue_house Amazing academic results from a small dedicated school, where children achieve whilst having fun.…
@avenue_house 07/12/17 RT @2ndPhaseWomen: @avenue_house @StStephensW13 Oh yes and Mr Sheppards hat was rather special!
@avenue_house 07/12/17 RT @drsuebk: @avenue_house @StStephensW13 A lovely jolly afternoon once again ! Well done all the children and teachers ????☃️????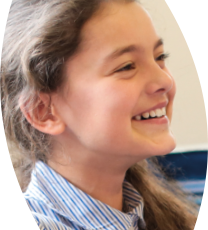 "Avenue House combines academic rigour with quality art, drama, music, weekly swimming & offsite games lessons as well as many after-school clubs resulting in well-rounded, and, most importantly, happy children"
Parent 2017